Embark on a Journey to Lasting Transformation! 
---
Feeling lost in the sea of conflicting diet advice and fleeting fad diets?
Craving energy, vitality, and a plan seamlessly integrating into your lifestyle?
You're not alone, and I'm here to guide you!
Just hear what others have to say:

"Lily's personalized program was a game-changer for me, practical and transformative!" – Maria B.

"Rediscovered my love for food and reached unprecedented energy levels!" – Grace O.

"Finally in control of my health, thanks to Lily's constant support!" – Emma M.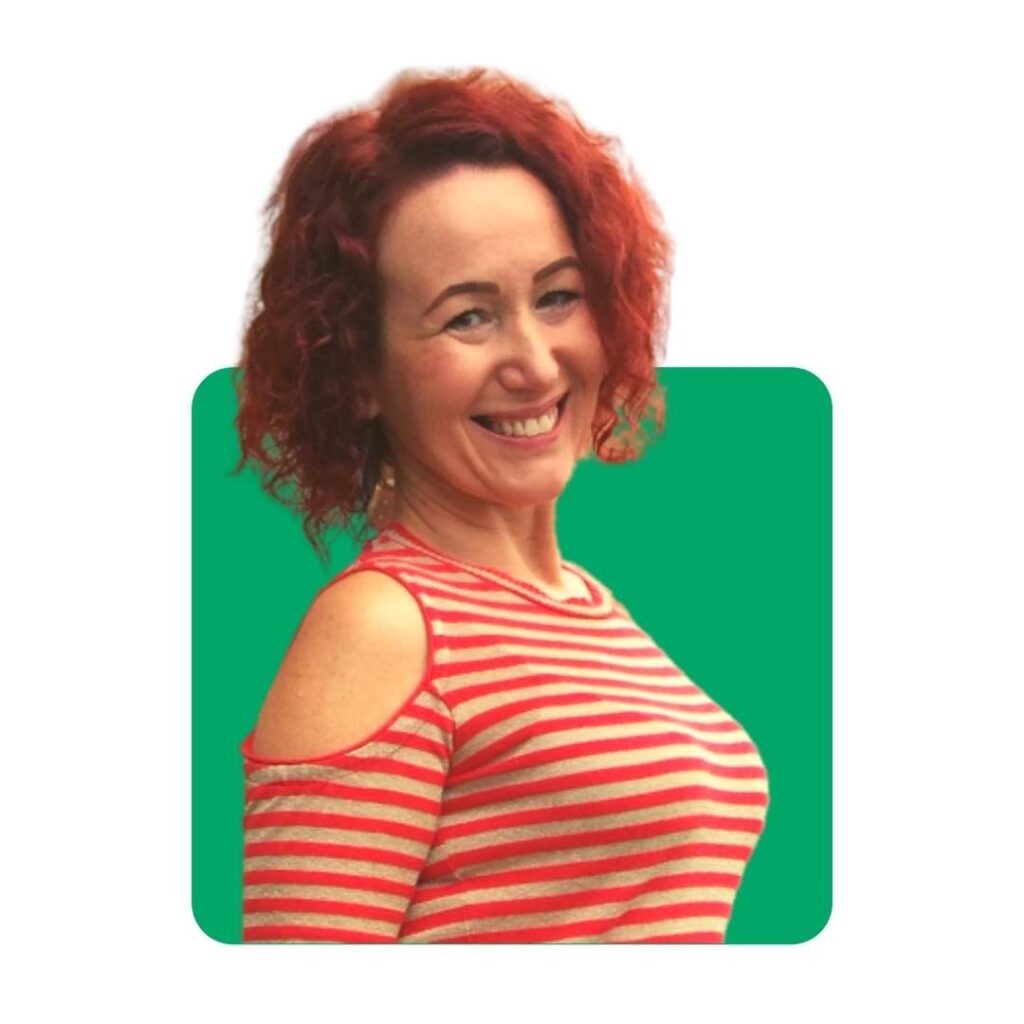 Meet Lily: Your Guide to Transformation
I'm Lily, a certified nutritionist, health coach, and your companion on this journey to vitality and joy. I've charted the same waters, and my passion is to navigate you through with tailored programs that are affordable and flexible.
Choose Your Path: 4-Week Jumpstart or 6-Week Gradual Transformation
4-Week Comprehensive Nutrition Program
Ideal for motivated individuals who are ready to embrace comprehensive changes in a shorter time frame.
In this program, we will transform your dietary habits, tackling breakfast, lunch, dinner, and snacks. All the recommendations and changes will be provided upfront. You will be able to jump-start your journey toward better health and nutrition.
An in-depth questionnaire to tailor the program to your needs.
A week-long food journal assessment to understand your eating habits.
A personalized guide encompassing all meals and snacks.
Ongoing support throughout the program – reach out to me anytime.
Weekly check-ins to ensure you're on track and progressing.
---

"In 4 weeks, I made comprehensive changes in my eating habits. I love the energy and confidence this program has given me." – Sarah D.
6-Week Gradual Transformation Program
In this tailored journey, transformations are introduced steadily. Each week brings a new focus, initiating with breakfast, transitioning to snacks, advancing to lunch, and culminating with dinner. This strategy allows for the cultivation of one new habit at a time, rendering the shift more palatable and far less daunting.
A detailed questionnaire fine-tunes the program to your unique needs.
A week-long food journal assessment unveils your dietary patterns.
A dynamic guide that adapts weekly as you forge new habits.
Uninterrupted support throughout your journey – I'm just a message away.
Regular weekly check-ins to confirm you're on the right path.
---

"The 6-week program really worked for me. Each week I was able to focus on a different area, and I didn't feel overwhelmed. I now have a whole new approach to my meals." – Maeve K.
SPECIAL INTRO OFFER
Choose one of the two programs:
4-week Program
€99
NOW ONLY €79
Ideal for motivated individuals who are ready to embrace comprehensive changes in a shorter time frame.
6-week Program
€129
NOW ONLY €99
Perfect for individuals who prefer a more gradual approach, making sustainable changes, step by step.
Why Embark on This Journey with Lily?
Tailored For You
Programs shaped around your unique needs!
Progress at Your Pace
Whether a rapid dive or gradual sail, you steer the ship!
No Calorie Counting
This isn't about obsessing over every calorie. It's about nurturing a healthier relationship with food.
Empathetic Guidance
Navigate with Lily, who's sailed these waters and emerged victorious!
No Fad Diets
Steering clear of fleeting trends, embracing timeless, scientifically backed advice!
Affordable Expertise
Professional guidance without breaking the bank!
---
Set Sail Towards Better Health! 
Ready to anchor your health and happiness? Choose your plan, and start your transformative journey today!
How It Works: Step by Step
Here is exactly what happens when you sign up for either of my programs. It's designed to be simple and efficient so you can focus on starting your journey to a healthier, happier life.
Step 1: Sign Up
Choose the 4-week or 6-week plan and sign up. The moment you do, you're taking the first step to a healthier and happier you!
Step 2: Receive Your Personalized Questionnaire and Food Journal
Once you've signed up, you will receive an in-depth questionnaire and instructions on how to complete a 7-day food journal. This isn't a step to skip – your responses are crucial in tailoring your personalized plan.
Step 3: Complete the Questionnaire and Food Journal
Take some time to fill out the questionnaire and complete your food journal over the next week. The more accurate and detailed you are, the more personalized and effective your plan will be.
Step 4: I Analyze Your Responses
After I receive your completed questionnaire and food journal, I'll need 72 hours (3 days) to conduct a thorough analysis. I'll use this information to create a plan that is fully tailored to your unique needs.
Step 5: Begin Your Personalized Plan
After my analysis, I'll send you your personalized guide. This is when your 4-week or 6-week program officially starts. Your journey to sustainable health and happiness begins! Your start day doesn't have to be a Monday, but if you prefer to start something new on a Monday, we'll do exactly that.
Remember, throughout the program, you'll have my support and weekly check-ins to help you stay on track. You're not in this alone.
Frequently Asked Questions
(And answers)
What is included in the 4-week and 6-week programs? 

Each program includes personalized dietary advice, weekly check-ins, and 24/7 support. The 4-week program offers a comprehensive set of tools and recommendations at the start, whereas the 6-week program provides gradual changes week-by-week.
How much weight will I lose in these programs?

These programs are designed to enhance your overall health and wellness, not just to lose weight. It's important to understand that a healthy rate of weight loss is typically 1-2 pounds per week. The programs provide you with the tools and knowledge to continue on your health journey well beyond the program duration.
Do I have to count calories?

No, these programs focus on nurturing a healthier relationship with food, not obsessing over every calorie. You'll learn to choose nutrient-dense foods that support your health goals and leave you feeling satisfied.
I have dietary restrictions/allergies. Can I still do this program? 

Absolutely! The programs are tailored to your individual needs, including any dietary restrictions or allergies you may have.
I have a busy schedule. Will I be able to follow this program?

Yes, the programs are designed with real life in mind. The dietary recommendations can easily be incorporated into your everyday routine.
Do I have to exercise as part of this program?

While regular physical activity complements a balanced diet and supports overall health, the primary focus of these programs is on your diet. Any exercise recommendations will depend on your personal preferences and lifestyle.
Can I do this program if I'm pregnant, breastfeeding, or have a certain health condition?

If you have any specific health concerns or conditions, please consult your healthcare provider before starting any new nutrition program.
What happens after the program ends?

These programs are designed to equip you with the tools and knowledge needed to continue on your health journey well beyond the program duration. You will have all the information you need to maintain your new, healthier habits.
What Others Are Saying

"With Lily's guidance, I've finally found a routine that works for me and my lifestyle. I feel healthier, stronger, and more in tune with my body than ever before. This wasn't a quick fix – it's a lifestyle change, and I couldn't be happier." – Aoife D.

"I was sceptical at first because I've tried so many programs in the past, but Lily's personalized approach was a game-changer. I've lost weight, yes, but more importantly, I've gained confidence and knowledge about my body and my health." – Nicola D.

"Lily's program is unlike anything I've tried before. She's truly invested in my health and well-being. She helped me understand that healthy living isn't just about the number on the scale but about feeling good and leading a balanced life." – Claire F.
Ready to Begin Your Journey to Health and Happiness?
It's time to stop feeling tired, sluggish, and unconfident. Stop being confused about what's healthy and what's not. Stop searching for that magic pill that doesn't exist. Instead, start working on sustainable changes that will have a profound impact on your life.
You deserve to be healthy. You deserve to be happy. You deserve to be in control of your own life.
Click the button below to choose your plan and start your journey with me today. Remember, it's not just a 4-week or 6-week commitment – it's a step towards a healthier, happier, and more empowered version of you.
Start Your Journey Today!