Want to feel more confident in your clothes, have a lot of energy and be full of life?
---
Join our online dance-fitness classes!
And see why 1000s of other women like you successfully got back to fitness and re-built their confidence.

"These classes are on a list of things I need to do during the week. It's like I feel I need to make sure I make time for the class. No other exercise has done that for me." – Sarah D.
Want to get fit and feel great but find it hard to stick to a workout?
Want to have more energy, de-stress and feel full of life, but going to a gym or joining a boot camp is not your thing?
If your answer is 'Yes' to any part of the above, we have the perfect thing for you.
Forget Zoom, bad sound quality and fixed class schedules.
Say hello to our online Zumba® and Sizzle™ dance fitness classes – available on-demand.
It means you can do the classes anytime, anywhere, all you need is an internet connection.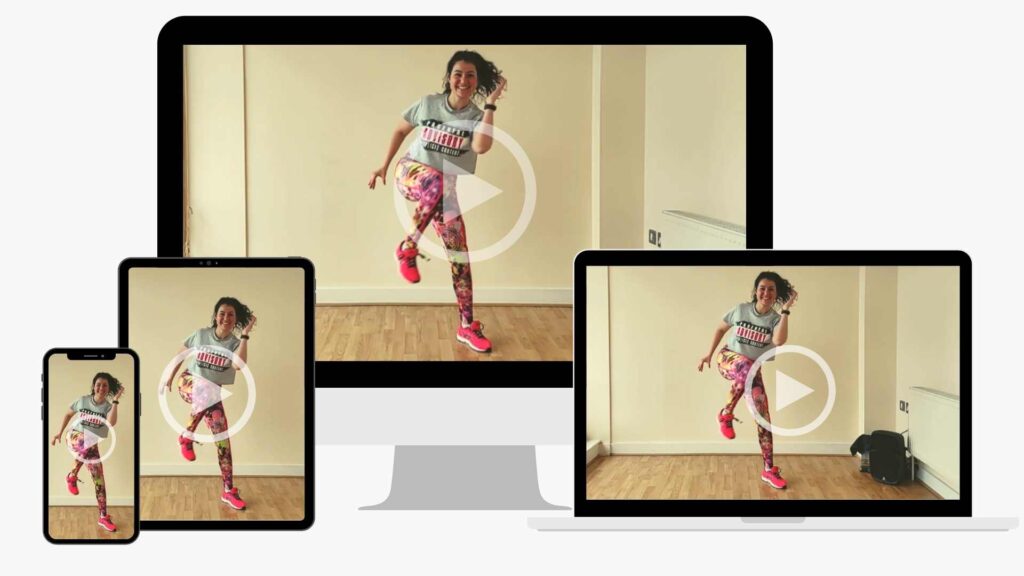 You can always do a class that suits your current fitness level:

5 different intensity levels from Low-Intensity classes to High Intensity, Cardio-Blast classes

Classes from Beginners to Advanced
No need to have any special skills.
It's all about letting loose and having fun – while burning body fat and toning muscles. We promise you will never get bored! We add new classes every two weeks.
---
Join our happy members.
Here are just a few of the over 15,000 happy members: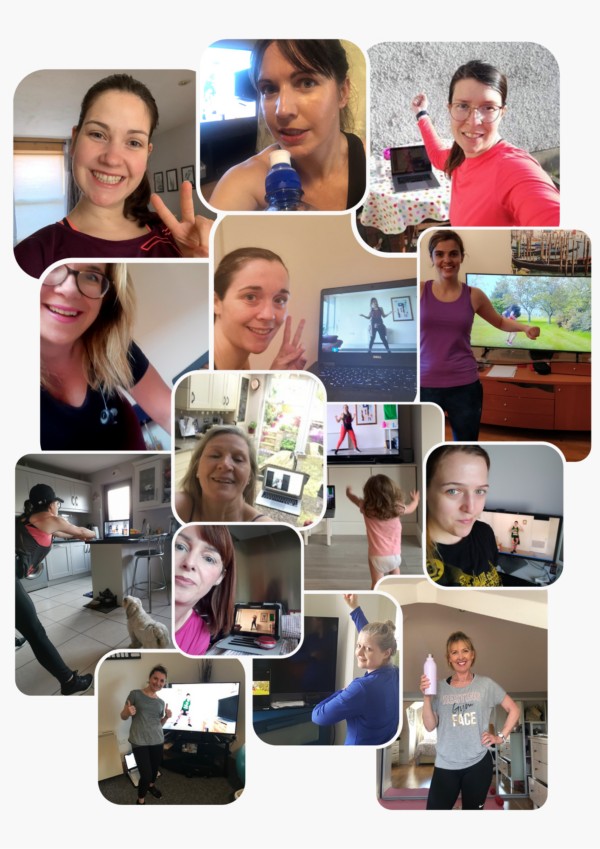 Do you want to drop a size or two but hate the classic gym atmosphere?
You are not the only one.
That's why we have created a series of fun, uplifting on-demand classes – with new classes added every two weeks.
---
These classes will help you:

burn body fat

de-stress

have more energy

get fit

balance your metabolism

have fun while working out
---
And the best thing is: you don't even have to leave the comfort of your home!
Exercising at home means you will save a lot of time!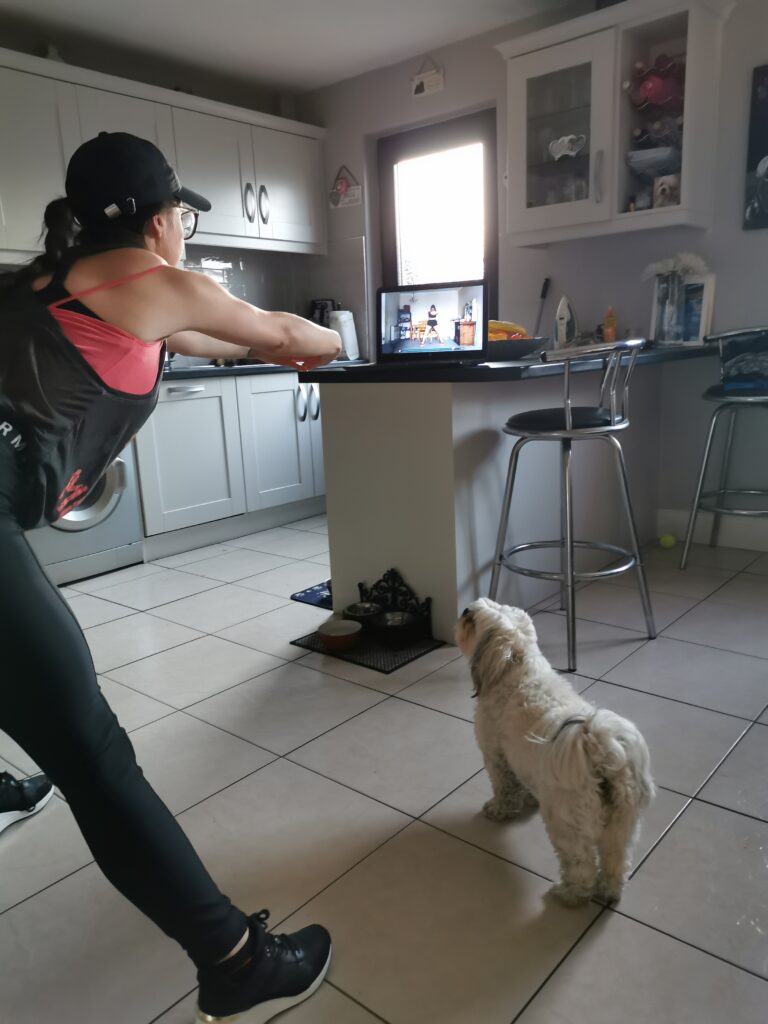 You will be surprised by the results you can achieve with our classes.
Here are some of the
surprising results

our members shared with us:

"I never usually smile while exercising, but with these classes, I always do." – Grainne D.
---
"I actually enjoy them- never liked exercise previously." – Anne D.
---
"My self-confidence has improved." – Sinead M.
---
"I look forward to doing exercise when I didn't before." – Tina K.
---
"Not long started, but I do feel like I have more energy already, only after 3 classes" – Lisa F.
You may be wondering… Will these classes help me slim down?
To answer your question, check out what our members said:

"I kept going because it was an exercise I actually enjoyed for the first time. My clothes fit again, and I look much better in them." – Chloe
---

"After doing these classes twice a week for 1.5 months, I have toned up and dropped one size 🙂 – Natalia
---

"Getting my cardio with a program that I enjoy helps me stay on course. Dropped two dress sizes." – Fiona
---

"I have never enjoyed exercise as much. In the past 10 weeks, through these classes and following a healthy eating plan, I have dropped a full dress size. I look forward to keeping going and maintaining my results." – Anne
---

"I lost the inches I wanted within 2 weeks. I feel lighter and happier and want to do it again." – Aimee D.
---

"I have noticed a real difference in my figure. My legs have got stronger, I feel energetic, lost inches all over." – Vanessa M.
*your results may vary
What are you getting?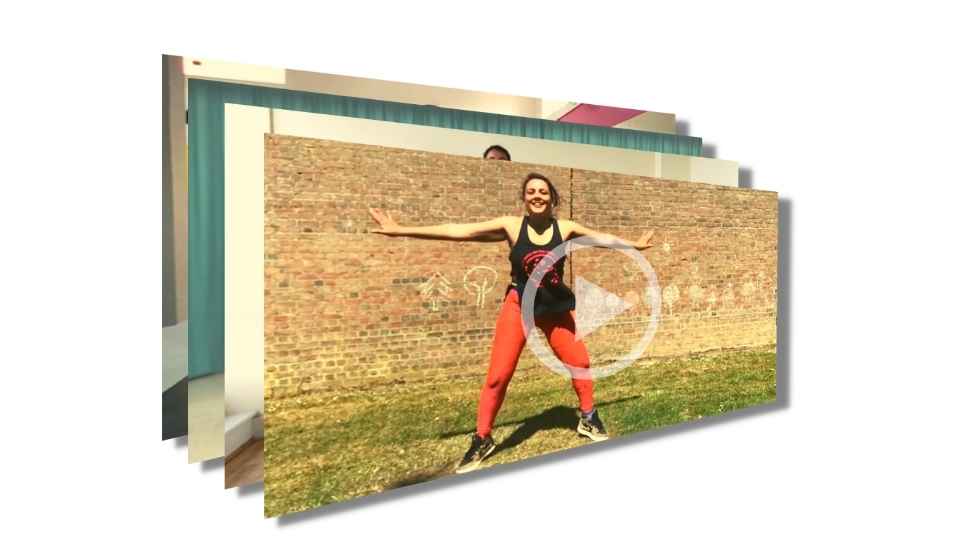 Access to our popular Zumba and Sizzle classes
Our famous fun-filled dance-fitness classes, which will leave you energised, de-stressed, feeling confident, fit, healthy, and happy. Depending on your current fitness level, you can choose from our low-intensity, beginner, regular, and cardio-blast classes. Every instructor has a different style, each bringing you a new challenge.
---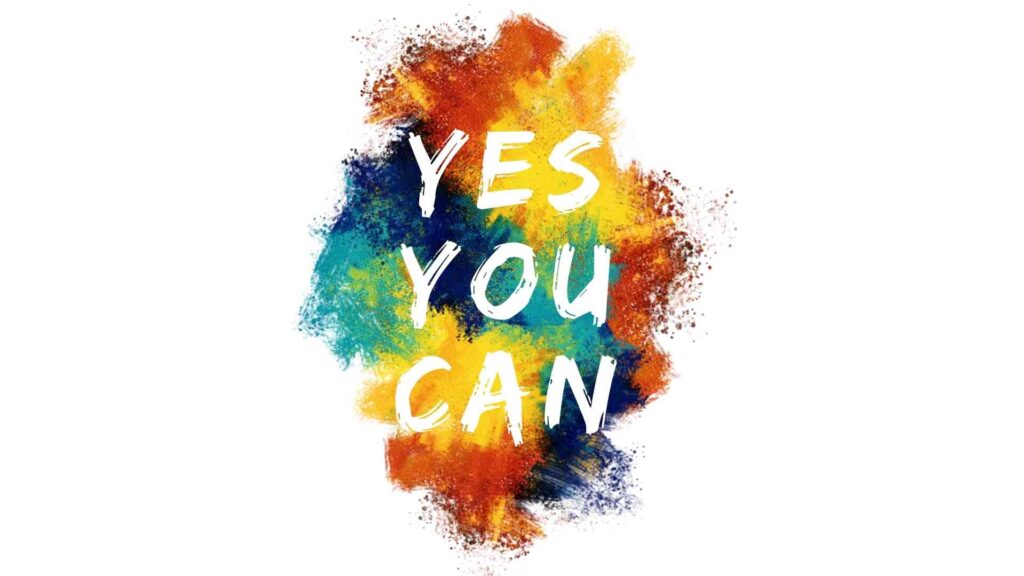 Daily motivational emails
We all have days when we need a bit of an extra push, inspiration and motivation. Our short daily emails with tips and tricks will help you get through even the hardest moments.
---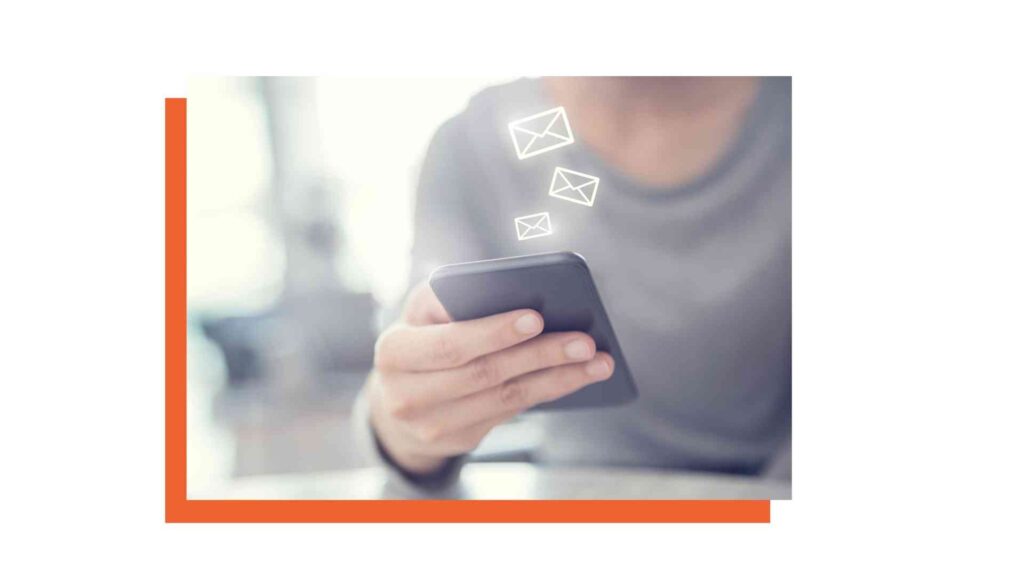 All your questions answered, 7 days a week
You will never feel lost on your journey. Our certified fitness trainer and nutritionist, Lily, will be only one email away to answer all your questions.
---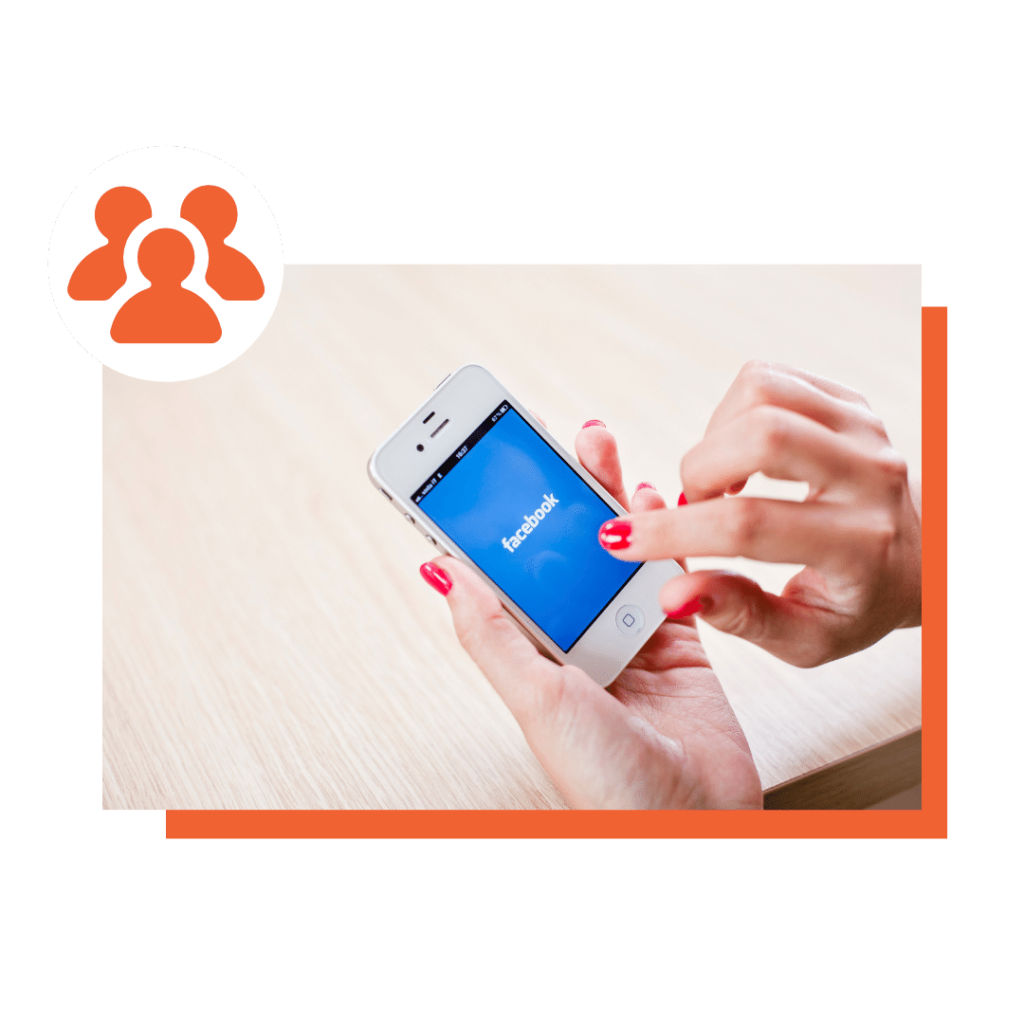 Access to our closed Facebook group
You get access to our closed Facebook group. Here, you will find tips, motivation, help and guidance. Be surrounded by people on the same journey. You get exclusive access to Lily and Viktor. (You don't need to upload pictures, there are no cameras, and you don't have to speak in front of others.)
---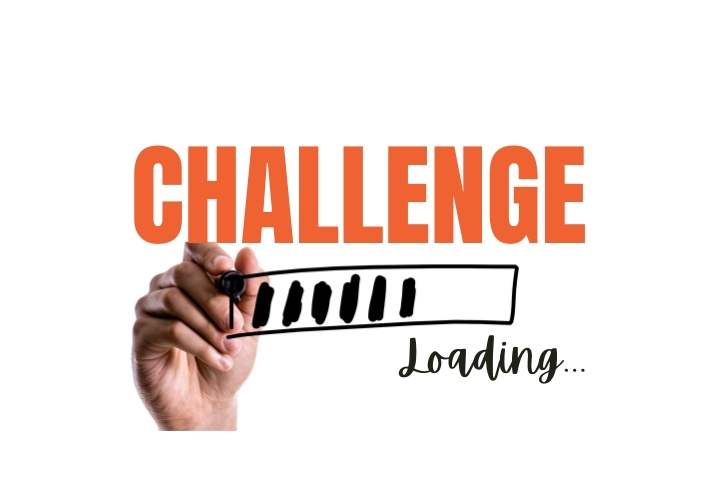 Option to join our monthly challenges
Need a bit of motivation here and there?
We totally understand. And that is why we have made it possible to join all our upcoming challenges absolutely FREE of charge after you finish your 30-day fitness jump start.
---
BONUS – ONLY IF YOU SIGN UP TODAY!
If losing body fat is one of your goals, these guides will give you a little extra help to achieve your goals.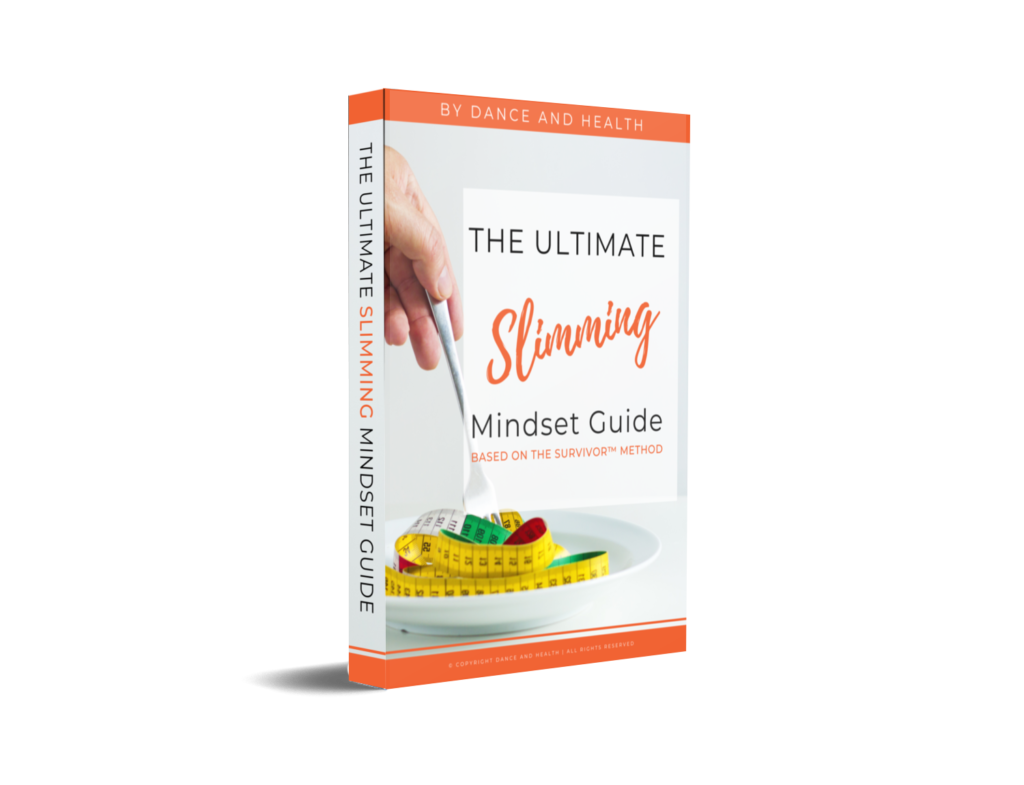 BONUS: Mindset Guide
Once you sign up, you will get immediate access to the short guide to help you set the right mindset at the start that will help you stay on course and achieve your slimming goals.
---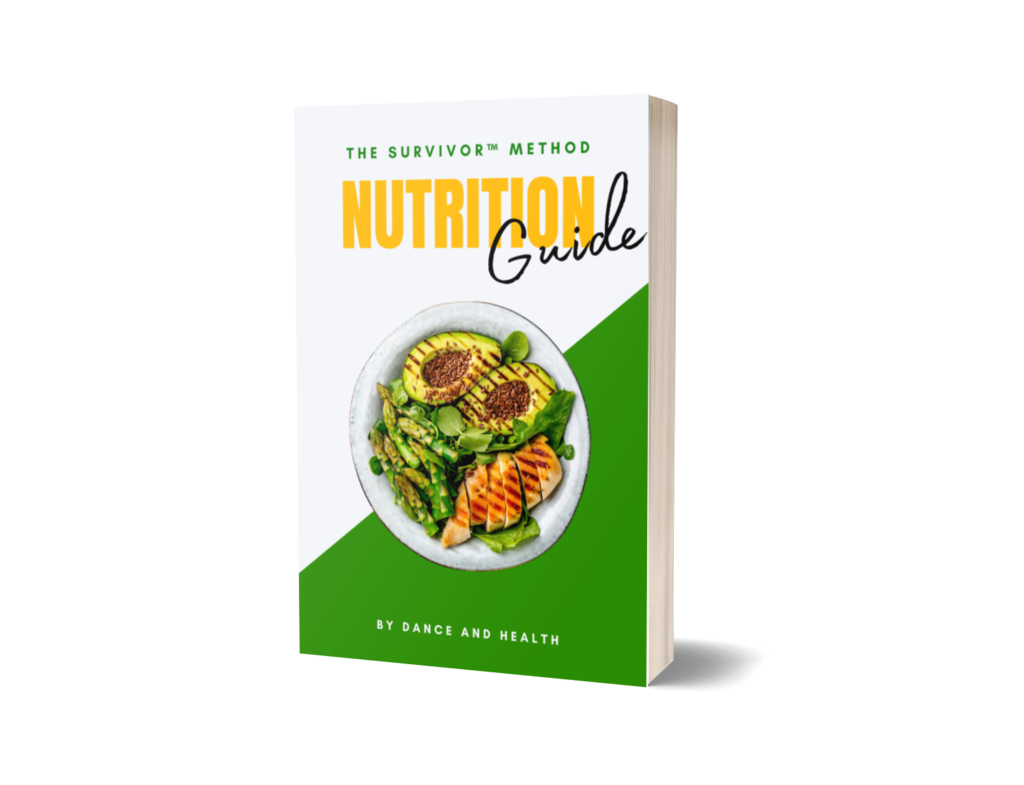 BONUS: Nutrition Guide
Once you sign up, you will get immediate access to the simple, easy-to-follow nutrition guide. Learn simple ways to prepare nutritious food and snacks so that you can keep the body fat off on the long run.
---
Normal Price: €39/month
Today only,
Get 14 days FREE
And lock in your membership price at €19.99/month
(£16.99/month • $22.99/month)
Cancel anytime.

ONE-CLICK CANCELLATION
If you are not happy with our program for any reason, you can cancel anytime with just 1 click inside your own account.
Do you think you have two left feet?
Are you worried if you can keep up because you haven't exercised in ages?

You are in the right place.
Don't worry if you are not a born dancer or if you haven't put on your trainers in ages.
Our classes are designed to be easily followed and improve your fitness level.

"As someone who used to hate the thought of exercise, now I can't wait to do a class! It doesn't even feel like real exercise, just fun!" – Paula T.

"I love my new hobby of Zumba and Sizzle classes. It doesn't feel like a workout, but you get the benefits." – Nicola L.

"I joined the classes in January, aiming to get fit and healthy for my wedding in September. Thank god for my wedding, otherwise, I'd be missing out on the fun I have every time I do a class. And best of all, it doesn't even feel like exercise – I feel like a teenager again dancing around!!" – Joanne D.

"I have never had so much fun exercising, and although I have only started, I'm already seeing the results." – Lucy D.
Zumba and Sizzle on-demand.
Here's how it works and what you are getting:
Sign up right now and get immediate access to all our classes!
You can access the classes anytime, from anywhere and from any device. You press 'play', and you are good to go whenever you want to work out!
You will receive a personal guide to follow based on your goals.
Daily motivational emails to help you stay on track.
FREE access to all our current and upcoming CHALLENGES.
Our fitness trainer and nutritionist is only one email away to answer all your questions.
BONUS:
Sign up today and download our Mindset and Nutrition Guide to help you achieve your goals.
Our Zumba® and Sizzle™ classes will help you get fit and feel amazing.
What is Zumba?
Latin and international rhythms.
What is Sizzle?
Bit-sized, 30-min classes to the hottest summer hits.
Curious?
Take a sneak peek at our classes:
Start at your level and work your way up.
All included in your membership.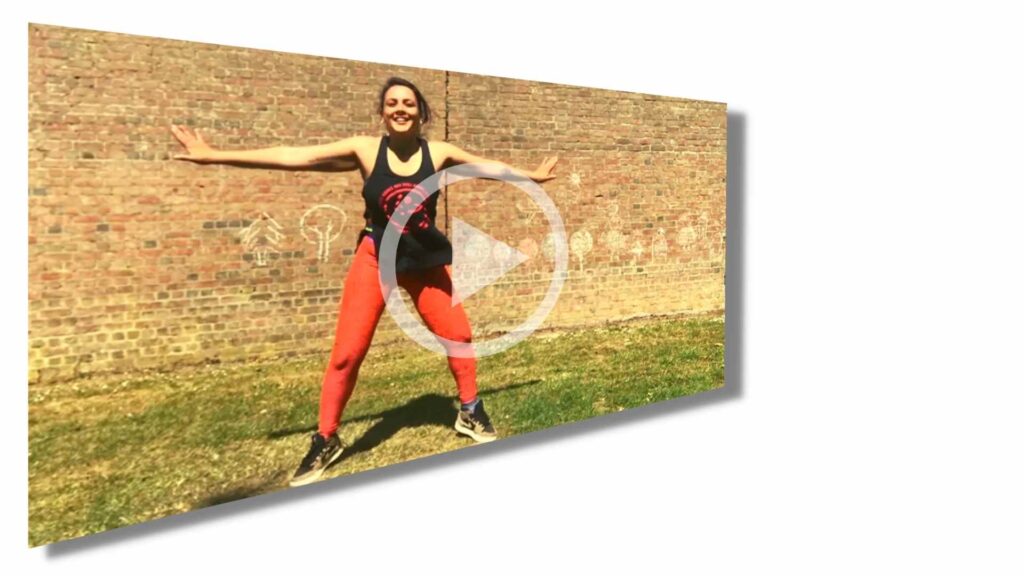 Beginner Classes
Perfect if you are just starting and have never done Zumba or any dance fitness classes previously. We picked easy-to-follow routines for you, combined with the best music. Simple routines, maximum enjoyment.
---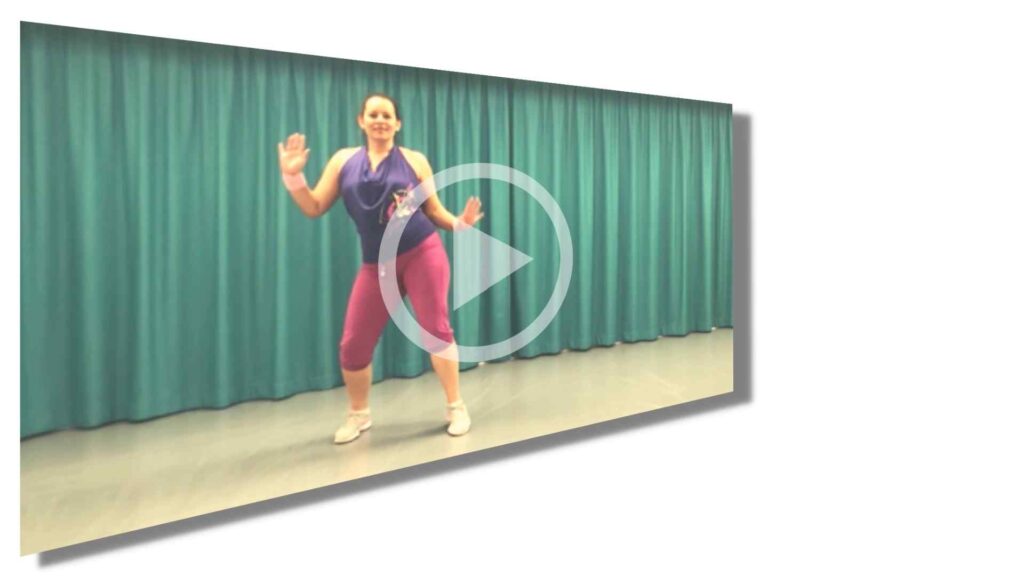 Low-Intensity Classes
Perfect if you haven't exercised for a long time (months or years).
They might also be suitable if the doctor recommended that you do lower intensity workouts.
They are also perfect for when you simply don't feel like doing a proper workout. You would just instead enjoy the excellent music, move along, and remove the stiffness after a long day of sitting at your desk.
---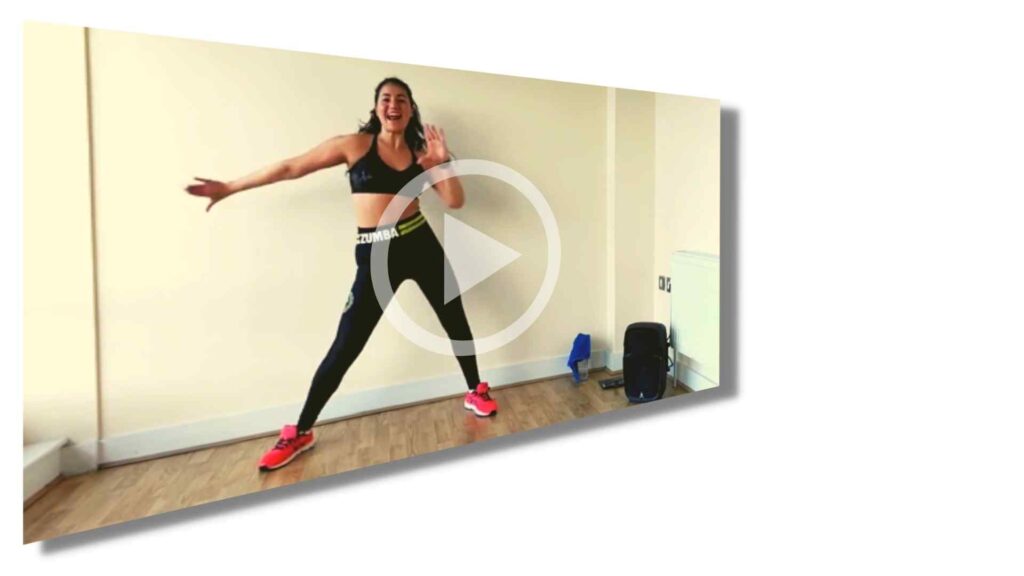 Regular Classes
Our famous fun-filled classes will leave you energised, de-stressed, feeling confident, fit, healthy, and happy. The pace of each class is moderate to high intensity. Once the low-intensity and beginner classes are no longer a challenge for you, you can move on to the regular classes. Every instructor has a different style, each bringing you a new challenge.
---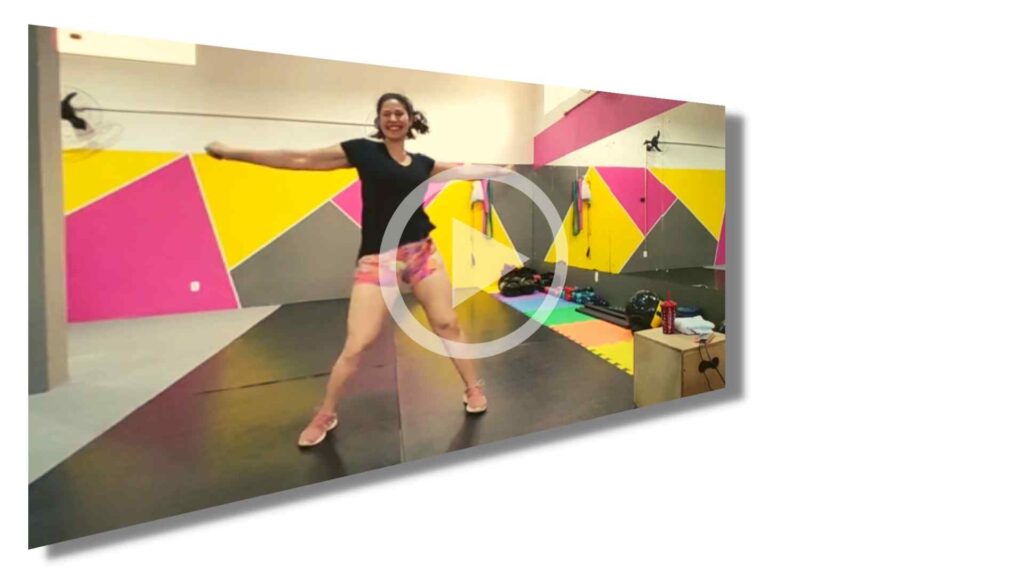 High-Intensity Classes
Or the way we call it: "Cardio blast" classes. These short, under 30-minutes classes are meant to give you an intense workout within 30 minutes. They are the best stress-busters and fat-busters while also shaping that booty with all the jumps and squats. And as the name 'cardio' suggests: you will give your heart a workout too.
So what do you say?
Would you like to see results within a few weeks while also enjoying your workout?
Special Offer ends in
00
days
23
hours
21
minutes
00
seconds
We have thousands of members just like you who report feeling so much better, fitter, and happier than ever before!
We can't get enough of reading their testimonials!

Here is what they say:

"It's a great stress relief after a days' work!" – Nicola

"I gained a lot more confidence!" – Donna

"It is so much fun, a brilliant workout. After every class, I feel so energetic and in positive humour. It's such a fun workout!" – Jessica
Want to feel the same way?
You will if you join us by clicking this button.
Who are we?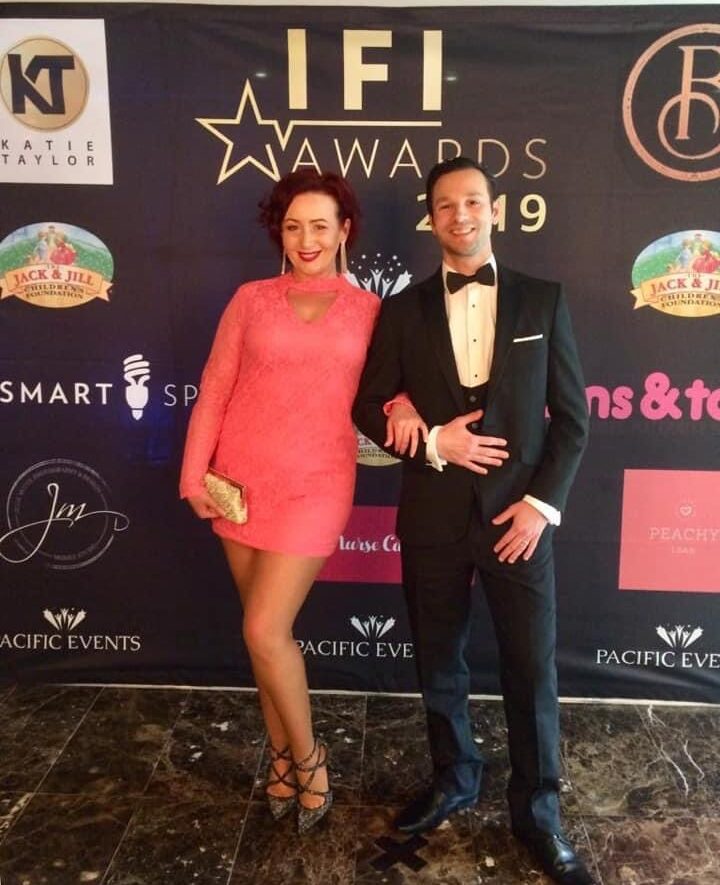 We are Lily & Viktor, a married couple who founded Dance and Health in 2011 to help people fall in love with exercising.
Many people think of physical exercising as a chore that must be done. We both agree that it doesn't have to be like that!
Viktor is a coach who searched for healthy ways to reduce stress, anxiety, and depression. He found that dancing and dance fitness are great tools to reach a healthy state of mind and body at the same time.
I (Lily) am a group fitness instructor and nutritionist. I couldn't be happier when I met Viktor at a Cuban salsa class in Dublin. We combined our teaching and coaching experiences and created Dance & Health. Due to the high demand, we developed programs and challenges that motivate people to exercise, help them make healthier food choices and drop unwanted body fat.
Over the years, we have been invited to radio shows and featured in different media outlets focusing on the importance of physical exercise and a healthy lifestyle.
We have helped over 10,000 people (and counting) during these years to transition from being couch potatoes to movement-loving, healthy and happy individuals.
We can't wait to help you achieve your goals.
Our motto is:
To achieve results in fitness, you don't have to be extreme, just consistent.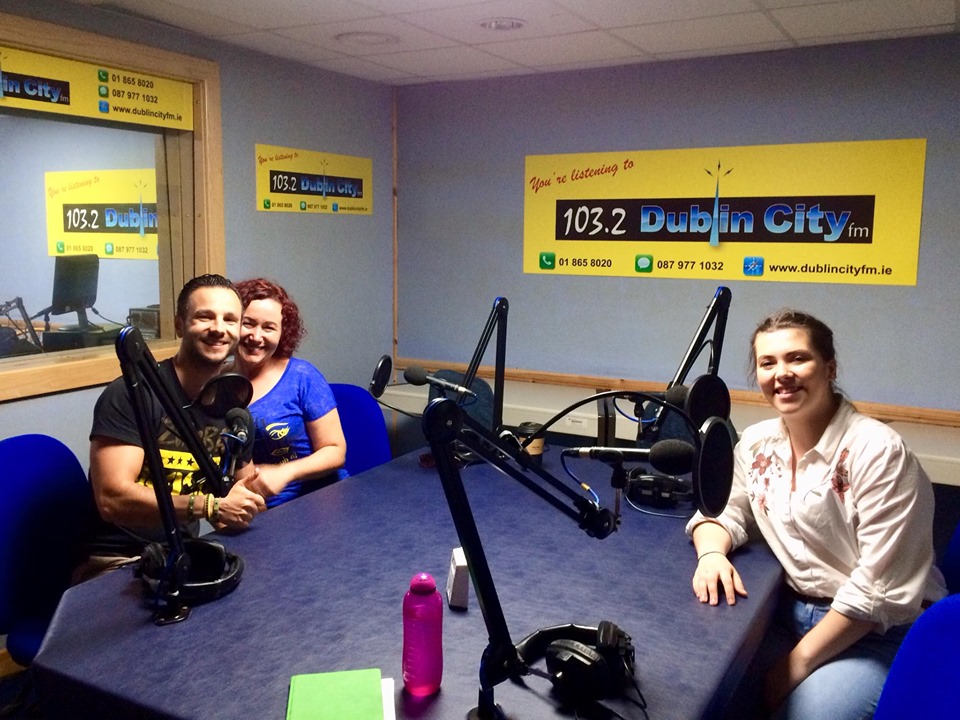 Our happiest moments are when people tell us how great they feel, how they achieved their ideal weight, how confident they feel in their clothes. We never get bored hearing those success stories, and we can't wait to hear yours.
Why should you trust us?
You can be fully confident that you are in the best hands joining our community.
Over 10 years, our team has won several awards and recognitions, but the closest to our hearts are the ones voted by our members.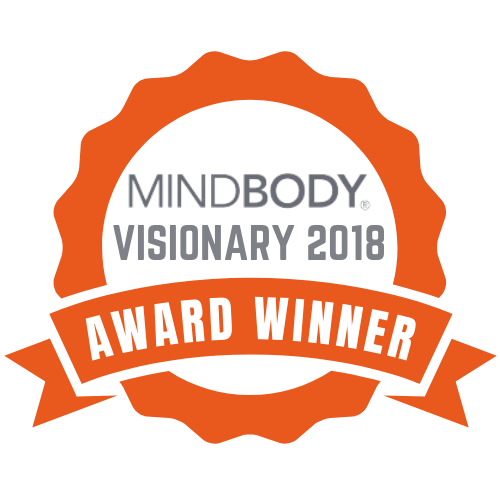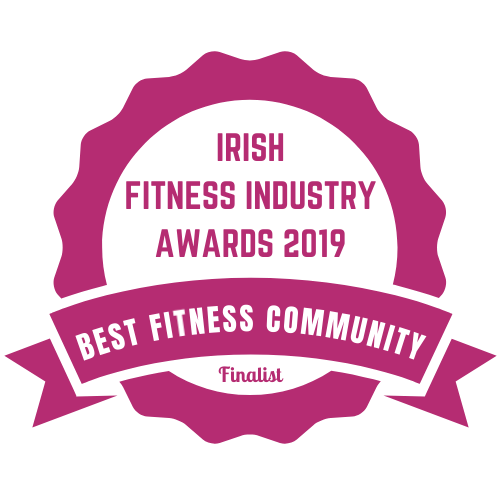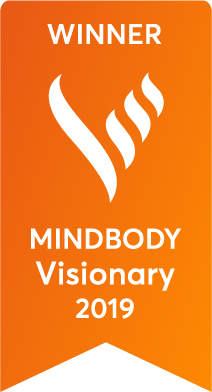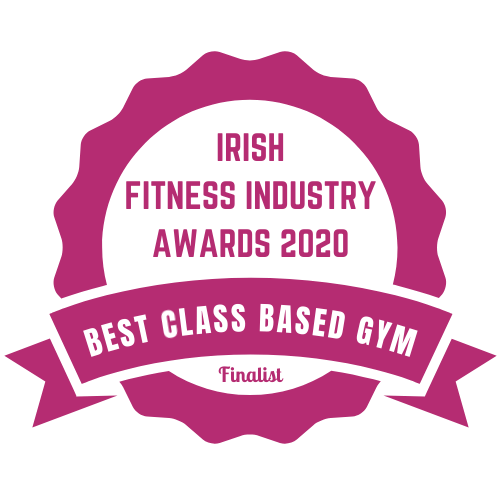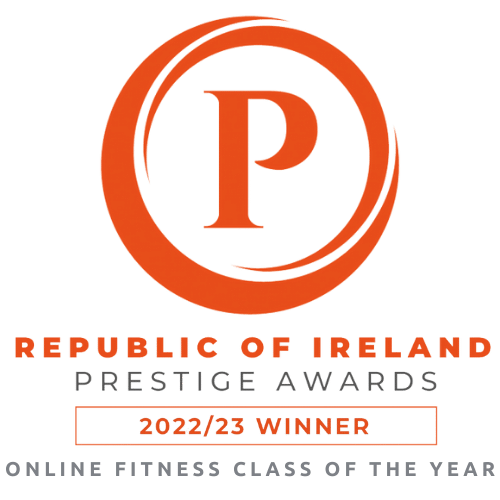 You will never get bored with our team!
Dance and Health are so lucky to have 8 excellent, unique fitness instructors on board!
We all have different personalities and styles, but the love of dance bonds us together.
Try the classes of all of us, and we're sure you will find the right fit for your needs!
Meet the team: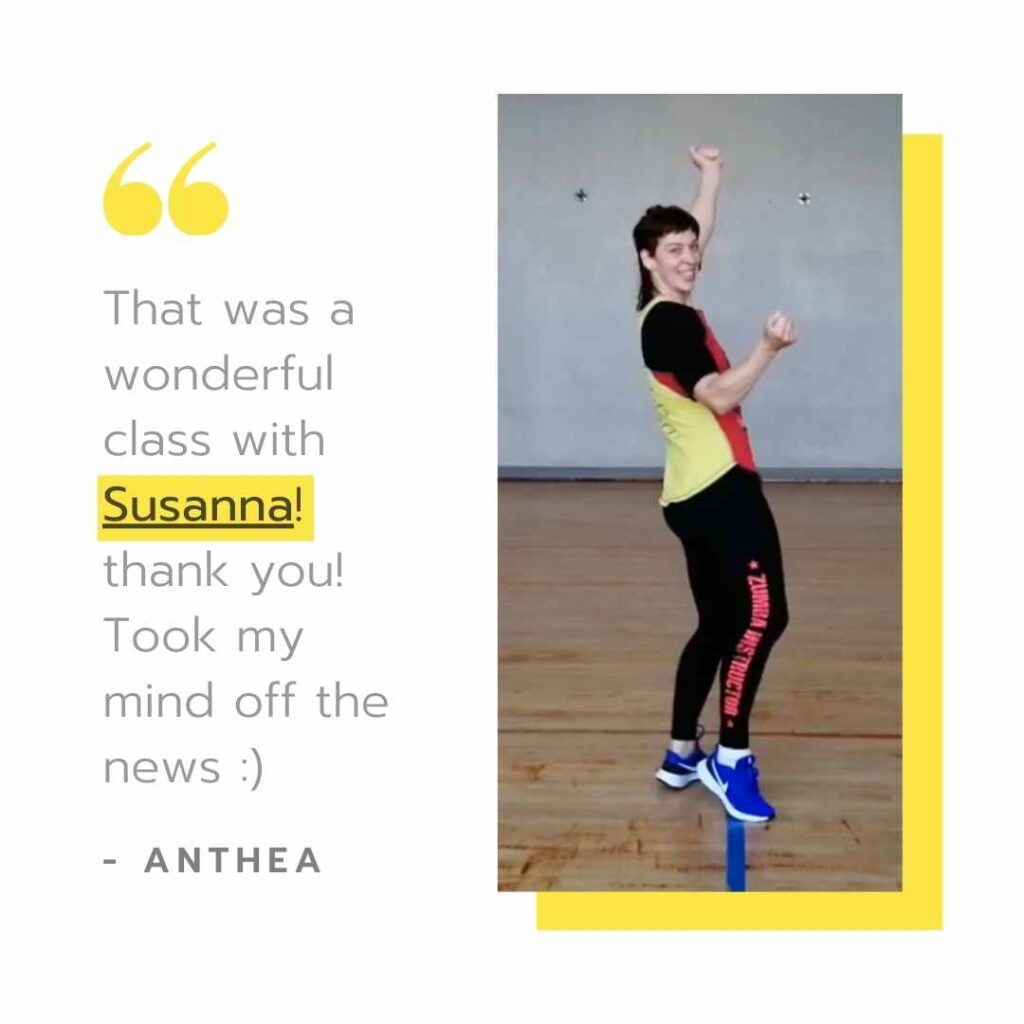 ---
What others say
recommends
Why dream of buying a house and a car when your dreams could come true with the help o forex trading let me introduce you to a professional forex trader to make your dreams in forex trading come true Mrs Joan Steve I started with a minimum of $500 and in just a week I made a total of $6350, contact Mrs Joan now rather than losing or wasting your money I recommend Mrs Joan Steve trades to you now contact her and thank me later Email:joansteve42@gmail.com WhatsApp:+15186295574
recommends
Really great classes, all awesome instructors with great energy and brilliant songs - love that the audio comes through so well! I will definitely be subscribing after the 28 day challenge is complete - well done to everyone who helped to make this, its a seriously fun way to work out! x
recommends
I enjoy the classes. It's a lot of fun and I don't feel like I am doing exercise. I usually hate exercise but these are actually ok. It feels like I am just dancing, not grinding away at some boring repeats.
recommends
first of all the songs chosen are very engaging. and I really like the steps taught, some more than others. it is impossible not to finish a class without smiling, even if you are sweaty. I currently do two classes early in the morning before work, and then I feel energetic throughout the day.
recommends
The classes are great, really fun and engaging instructors. Really enjoying the daily emails, they're well written and informative, relevant content. Winning!
recommends
Always quick to respond to my questions and keen to hear about my progress!Great!
recommends
Highly recommend! Great to be able to do the classes at home, the music is fabulous, thank you, thank you! ⭐️ ⭐️ ⭐️ ⭐️ ⭐️
recommends
I absolutely love these classes, so much fun and the exact thing I needed to get back to exercising. Music and routines are great and I'm thoroughly enjoying the classes , I feel much more energised already 🙂
recommends
Fun dance fitness classes for great exercise sessions and good healthy ideas too
recommends
" I have only signed up for the Zumba classes, which I'm doing. What I like is the variety of instructors as all instructors gave different styles of Zumba. So I feel there is most likely something to suit everyone. I did the St Patrick's class to, I was disappointed it was only 15 mins 😀. Well done to all involved "
---
Frequently Asked Questions
What is the difference between ZUMBA and SIZZLE?

The main difference is the music.

While ZUMBA is focusing mainly on Latin and international music, SIZZLE on the other hand is all about the well-known summer hits.

SIZZLE classes are 30 min long, while our ZUMBA classes are 45 minutes.
How do I access the online classes?

Very simple: Just sign up.

You will get immediate access to our classes.

You will also receive an email to set up your password in order to be able to log in to your account any time in the future.
Do I get charged during my trial?

Absolutely not.

You get 14 days completely free.

Your card or PayPal account will be charged 14 days after you sign up. If you decide you don't want to keep going for whatever reason, just cancel anytime during those 14 days, and you will not be charged.
How do I cancel?

Cancelling your subscription is very simple. It takes one click inside your own account. If you have any issues, please send an email to admin@danceandhealth.com
Do I need Zoom to attend the classes?

No. Our classes are pre-recorded, so you can log in and do them at the time that suits you best. All you need is internet connection.
Can anyone see me during the class?

No. All our classes are pre-recorded and therefore no one can see you through the screen.
Do you have a timetable?

All our classes are pre-recorded and available on-demand. It means you can do any class, any time, from anywhere.
I have two left feet. Can I still join your online classes?

Believe it or not, this is the no.1 question we receive from people who are about to join.

And the answer is yes!

You don't need to be a dancer or have any sort of a dance-background in order to enjoy our classes.

Our positive and ever-smiling instructors will make you feel at ease no matter your dance skills.
I'm very unfit. Will I be able to keep up?

Absolutely. ZUMBA and SIZZLE help you improve your fitness levels. We advise you to start at a pace you are comfortable with. Please follow the guidance that we will send you after you sign up.
I can't dance, are your classes for me?

Don't worry if you are not a born dancer or if you haven't put on your trainers in ages.

You can start with the beginner or low-intensity classes (depending on your current fitness level) and then move onto the medium and high-intensity classes.
ONE-CLICK CANCELLATION
If you are not happy with our program for any reason, you can cancel anytime with just 1 click inside your own account.
Special Offer ends in
00
days
23
hours
21
minutes
00
seconds